Rapid Release Therapy in Baton Rouge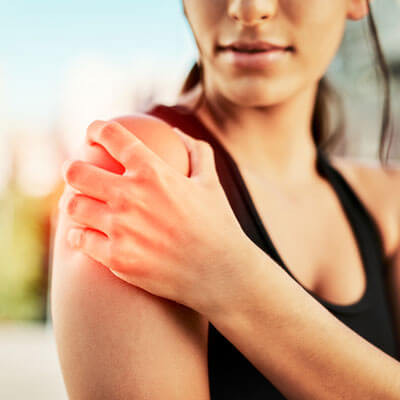 If you're looking for a safe, effective and non-invasive way to quickly release pain, tension, and stiffness, consider Rapid Release Therapy. The therapy tool uses ultra high-speed vibration to break up fibrous adhesions and stimulate lymphatic flow. The tool focuses the vibrational energy right on target, and stays in contact with the skin, for comfortable, effective therapy, on any area of the body.
Used in many professional locker rooms, Rapid Release Therapy is proven helpful for old or ongoing injuries. The tool may be used on large or small muscle groups. It's especially useful to target trouble areas such as the neck, wrists, hands, legs, ankles and feet.
How Does It Help Me?
When people come into the office, we take a health history. For those who present with old or chronic injuries and decreased range of motion, Rapid Release Therapy may make some improvements in the way they feel. They might not respond like they did when they were 20, but many people report pain relief and increased range of motion.
NEW PATIENTS »

Patients have seen relief of soft tissue problems caused by adhesion, such as:
Carpal tunnel syndrome
Tendonitis
Muscle spasms
Trapped nerves
Reduced range of motion
Contractures
Neuromas
Back, shoulder and ankle pain
TMJ
Knee problems
Tennis elbow and more
Dr. Wolverton
has used the therapy on seniors, athletes, and all kinds of people. He sees a lot of shoulder and knee issues. For patients who have developed frozen shoulder syndrome, it's pretty effective at moving them past that, but it takes time. With continued treatment and adjusting, they will achieve a better range of motion.
Give It a Try
Come into Community Chiropractic for an evaluation, and see if Rapid Release Therapy can be one of the techniques used to address your older injuries. If the doctor feels it will be effective, he'll use it, in conjunction with chiropractic care, to get you the best results.
CONTACT US »

Rapid Release Therapy South Baton Rouge, Oak Hills LA | (225) 767-3151