About Community Chiropractic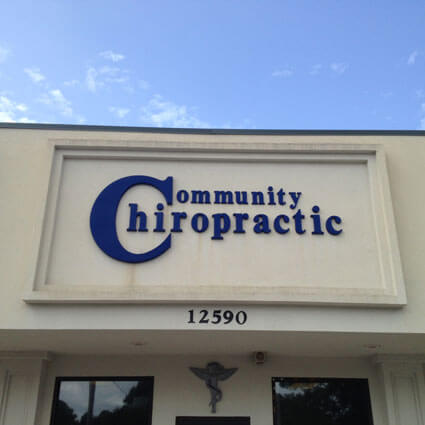 For more than three decades, Dr. Harrie Wolverton has been providing exceptional chiropractic care to the Baton Rouge community. He delivers that care with honesty and integrity.
A graduate of the highly regarded Palmer College of Chiropractic, Dr. Wolverton received an excellent education and is a highly skilled adjuster. We identify and treat the vertebral subluxation complex using safe natural chiropractic methods and some physical therapy modalities, as needed. This acts to reduce nerve irritation and allow more free nerve expression. In other words, reduce/remove the roadblocks so the body has a better chance to heal itself.
Through the years, he's had many mentors, including Dr. Burl Pettibon, who developed the Pettibon System and Dr. Leander Eckard, who created the Leander Table.
MEET DR. WOLVERTON »

Our Purpose
The purpose of this office is to restore and maintain the health of
our patients
through natural chiropractic methods.
Community Chiropractic Promises
We will honor your goals.
We're here to help you, whether you want relief or wellness.
We respect your time.
We make your visits fast, efficient and effective.
We protect your privacy by keeping your personal information confidential.
We'll answer your questions and explain our examination findings.
We'll offer choices and refer to other specialists as needed.
We'll encourage participation and show you ways to get well faster.
We'll offer clinical excellence with the latest safe and natural chiropractic care.
We'll offer hope because with a revived nervous system, anything is possible.
Could You Be Our Next Success Story?
Each day at the office, people experience their own "miracles" that come in various forms.
One of our patients came into the office recently with low back pain and could hardly walk. He could barely get out of his car. When he left our office, he was 80% improved. "Though he was quite happy with his results, of course, he wasn't surprised by them. He knew I could help him," said Dr. Wolverton.
If you've tried other healthcare avenues but haven't gotten the results you are seeking, we would be honored to care for you.
Book an Appointment
Contact our chiropractic office today to schedule a convenient appointment!

About Community Chiropractic | (225) 767-3151