Major Medical Insurance in Baton Rouge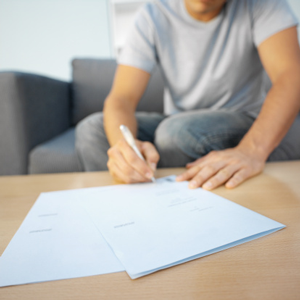 Also known as major medical coverage or major health insurance, major medical is a type of health insurance, usually offered through a workplace and the Affordable Care Act (ACA)(Obama Care) plan that provides comprehensive coverage for medical costs. It's designed to cover most medical expenses related to hospital stays, doctor visits, emergency care, surgeries, and Chiropractic. At Community Chiropractic, we are providers for most major medical insurance companies.
For chiropractic patients, major medical is an excellent way to reduce out-of-pocket costs associated with treatments. Most chiropractic procedures are covered by most major health plans.
How Chiropractic Patients Can Benefit
Because many people rely on chiropractors like Dr. Wolverton to help manage their musculoskeletal complaints without drugs or surgery, major medical insurance can allow them to receive these treatments at an affordable cost.
No Surprises Here
While there are pleasant surprises in life, getting stuck with an unexpected bill is not one of them. We will always let you know upfront what the cost of your care will be. Before you come in, we'll send you a secure link to complete your paperwork online, including the details of your insurance coverage. That way, when you come in, we will have already verified your insurance (unless you're a walk-in patient). We'll let you know what your coverage is, along with current deductible and/or co-pay status.
What to Expect
Your first visit takes about an hour, unless it's a Personal Injury (PI) appointment, and includes a consult, evaluation, exam, some therapies, and, in most cases, your first adjustment.
August 29, 2023 Press Release
The American Chiropractic Association Announces Chiropractic Medicare Coverage Modernization Act Gains 100th Cosponsor
Arlington, Va. – The Chiropractic Medicare Coverage Modernization Act in the U.S. House of Representatives, H.R. 1610, has reached 100 cosponsors, a milestone achieved in just five months after the bill was reintroduced in Congress.
Strong bipartisan support for the latest Medicare bill was evident from the start with its extended list of original sponsors: Reps. Gregory Steube (R-Fla.), Brian Higgins (D-N.Y), Mark Alford (R-Mo.) and John Larson (D-Conn.). A Senate companion bill, S. 799, was also introduced in April by Sen. Richard Blumenthal (D-Conn.) and Kevin Cramer (R-N.D.). An identical bill in the previous congressional session achieved more than 150 cosponsors before it expired in December 2022.
Read More
"The American Chiropractic Association (ACA) is grateful for the efforts chiropractors across the nation have made in recent months to expand support for the Medicare modernization legislation," said John Falardeau, ACA senior vice president of public policy and advocacy. "The speed at which this bill achieved 100 cosponsors also tells us the groundwork laid in previous years helped to pave the way and that our message regarding the need for increased access to non-drug treatment options is resonating."
The Chiropractic Medicare Coverage Modernization Act would update the federal statute that governs Medicare by removing its arbitrary limit on chiropractic services. Restricted now to coverage of just one service, Medicare beneficiaries under the updated language would have increased access to chiropractic's broad-based, non-drug approach to pain management and health promotion, which includes not only manual manipulation of the spine and extremities, but also evaluation and management services, diagnostic imaging and other non-drug therapies.
The use of non-drug therapies as a first line of defense against common musculoskeletal pain is supported in clinical guidelines. Most recently, the Centers for Disease Control and Prevention, in its 2022 opioid prescribing guideline, stated, "Clinicians should maximize use of nonpharmacologic and nonopioid pharmacologic therapies as appropriate for the specific condition and patient[.]"
CAL asks that you and your patients contact these Legislators and ask them to co-sponsor the Chiropractic Medicare Coverage Modernization Act. It is easy to do. Log onto the ACA Today and there is a link for the Medicare bill. On the home page there are tabs for the House Bill and the Senate Bill. One tab for the Doctor and one tab for patients. Please click the correct one and send the letter. They do count the letters.
Louisiana Congressmen that have Louisiana Senators that have
Not co-sponsored bill HR 1610 Not co-sponsored bill S 799:
(U.S. Senators Represent all in Louisiana)
Steve Scalise (R.) Dist. 1 "Bill" Cassidy (R.)
Communities of Dist. 1
St. Tammany, Tangipahoa, Jefferson, Orleans, John Kennedy (R.)
Lafourche, Terrebonne, Plaquemines, St. Bernard
Clay Higgins (R.) Dist. 3
District 3 includes most of southwestern Louisiana, including Lafayette and Lake Charles.
Contact Us
If you have questions about your insurance benefits, call our practice today. (225) 767-3151

Major Medical Insurance Baton Rouge, Oak Hills LA | (225) 767-3151