Meet Dr. Harrie Wolverton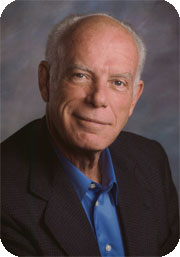 Since 1988, Dr. Wolverton has delivered high-quality, research-based chiropractic care to help his patients achieve optimum levels of health. At Community Chiropractic we welcome every member of the family, from babies, children and moms-to-be to seniors, office workers and those suffering from athletic or car accident injuries.
We enjoy a reputation for excellence in providing techniques that are customized to the unique needs of each patient in our Baton Rouge community.
A Painful Introduction to a Future Profession
When Dr. Wolverton was growing up, he noticed that his dad would periodically see a chiropractor and always return home with a better disposition. "Even though I didn't know much about chiropractic, something inside my head told me that if I ever had a back problem, the first thing I'd do is go to a chiropractor."
While working in the food and beverage industry in his late 20s, Dr. Wolverton happened to sneeze one day, which caused tremendous pain.
"I fell to my knees and almost blacked out." He went to see the chiropractor (his first visit), and within three adjustments, his pain completely dissipated. "I knew in my heart that the chiropractic profession was my calling in life."
A Life of Dedicated Service
Dr. Wolverton received his Doctor of Chiropractic degree from Palmer College of Chiropractic in Davenport, Iowa. Since that time, he's served his profession with honor and distinction, including
Acting as past president of the Chiropractic Association of Louisiana
Serving on the board of the Chiropractic Association of Louisiana
Completing 120 hours of intensive study in chiropractic rehabilitation
Being mentored by the world-renowned Dr. Burl Pettibon
He is also a member of the American Chiropractic Association.
EXPLORE CHIROPRACTIC »
Outside the Office
Dr Wolverton is a US Navy Viet Nam war veteran.
For many years, Dr. Wolverton provided his leadership skills to Cub Scout Pack and Boy Scout Troup as Committee Chairman, adult leader.
He has a love of bicycling and has ridden the Katy Trail (232 miles along the Missouri River) three times with good friends. Dr. Wolverton is married to Emma, who was a school teacher for 20 years, and is now pursuing her nursing degree.
The experienced and professional treatment at our chiropractic care center is all about you. We work hard to earn your trust, and you can always count on our willingness to go the extra mile to ensure your satisfaction. Contact us today. We can also provide intake forms in Spanish when requested.

Dr. Harrie Wolverton | (225) 767-3151